BRICK HOUSE FURANO: Simple Condominiums with Kitchenette in Furano, Hokkaido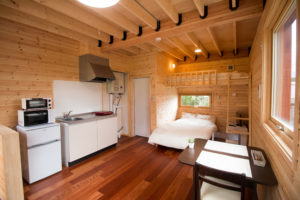 While in Furano, stay in your own small condominium, complete with a small private bathroom and kitchenette.
For our accommodation, a confirmed reservation and full payment is required in advance of your arrival.
After requesting a reservation with us, please check your email within a few days for confirmation and payment information. If we do not receive the payment by the due date, please be aware that we will need to cancel your reservation, as we have a limited number of condominiums available.
* Depending on the model of your mobile phone, an error may occur. In that case, please access from your computer.
*Children 6 years old and younger are not permitted to stay at Brick Hourse Furano. We apologize for any inconvenience.
Condominium Overview
Each of our 4 rooms has a kitchenette and a small bathroom unit, which includes a bathtub and shower. 2 of our rooms have a Semi-Double Bed and Single Loft, while the remaining 2 rooms have 2 Twin Beds.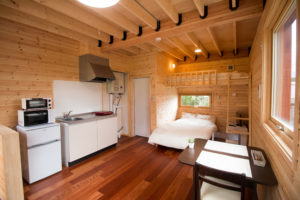 Semi-Double + Loft Room
Room A Room D
Bed Size: W1200 x 2100  + W900 x 2100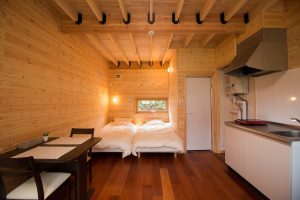 Twin Room
Room B Room C
Bed Size: W900 x 2100  + W900 x 2100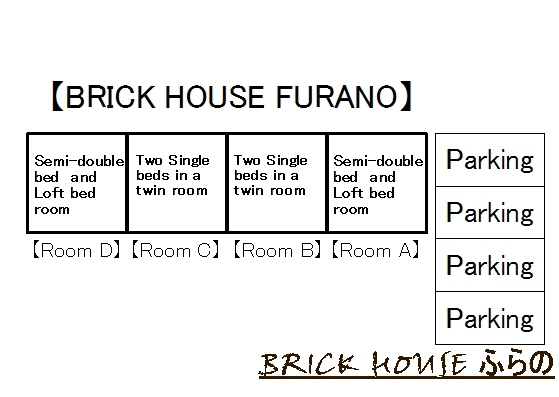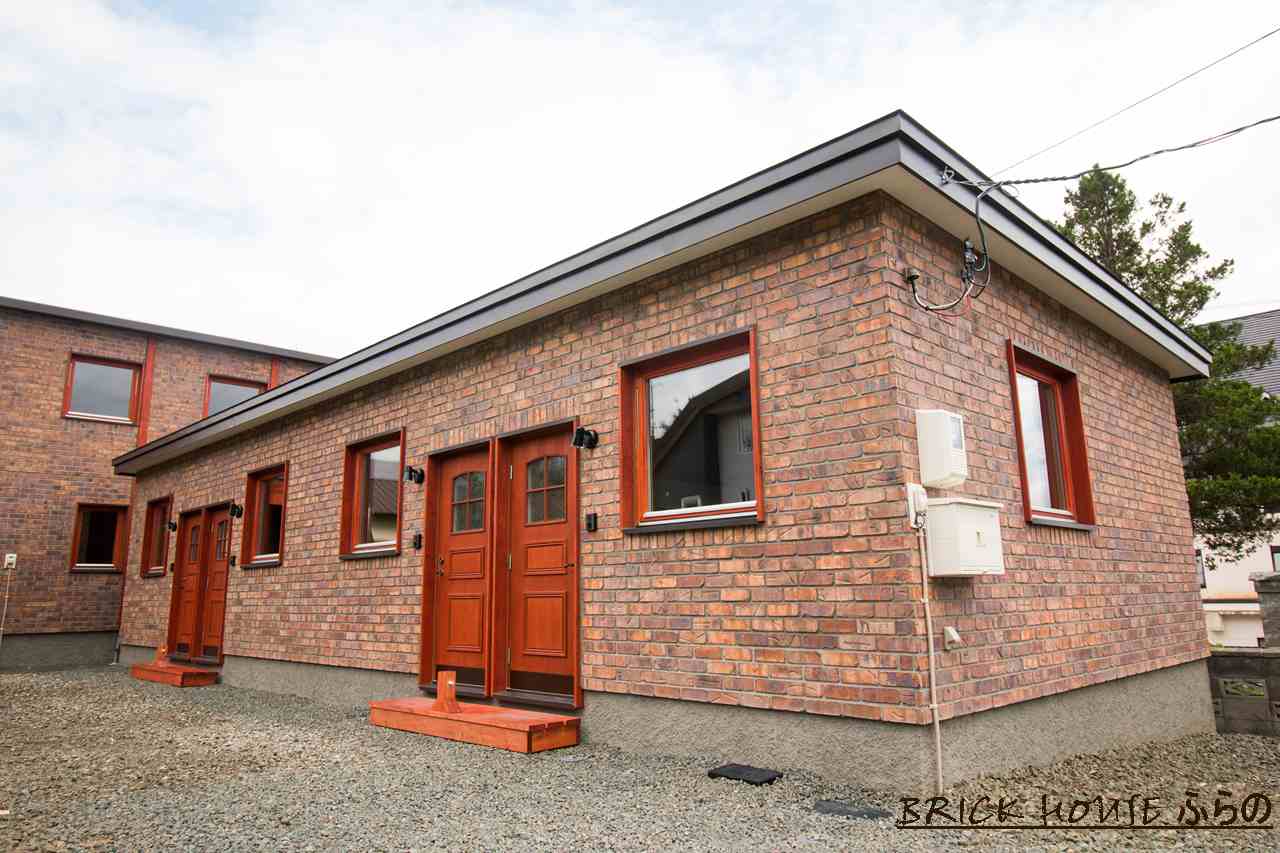 Brick House Furano was built in 2015 with a traditional Japanese wooden housing style, using modern and unique building techniques which help to protect against natural disasters. Please make yourself at home for a long or short stay, and feel the healing power of the luxurious aroma of real pine wood.
BBQ Corner Available for Rental (Inquire to the Owner)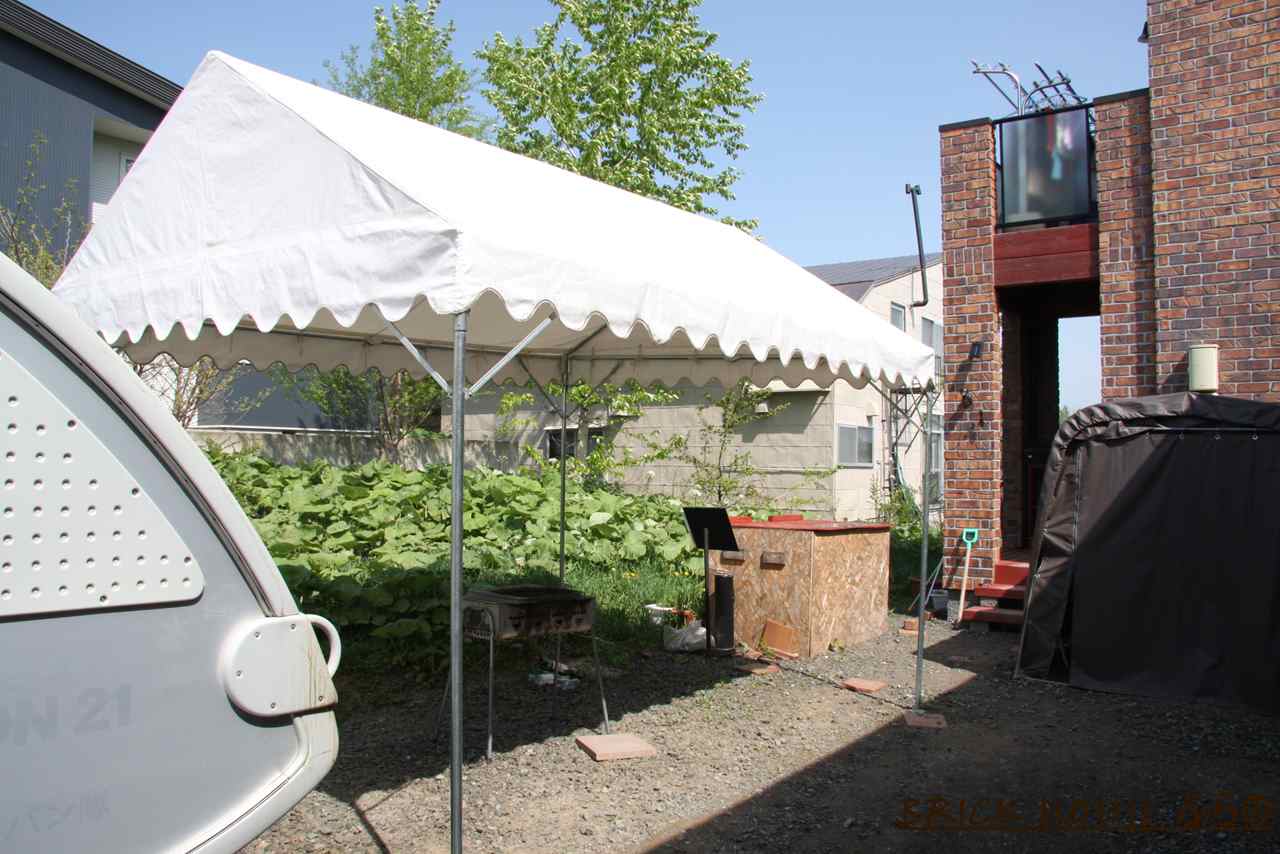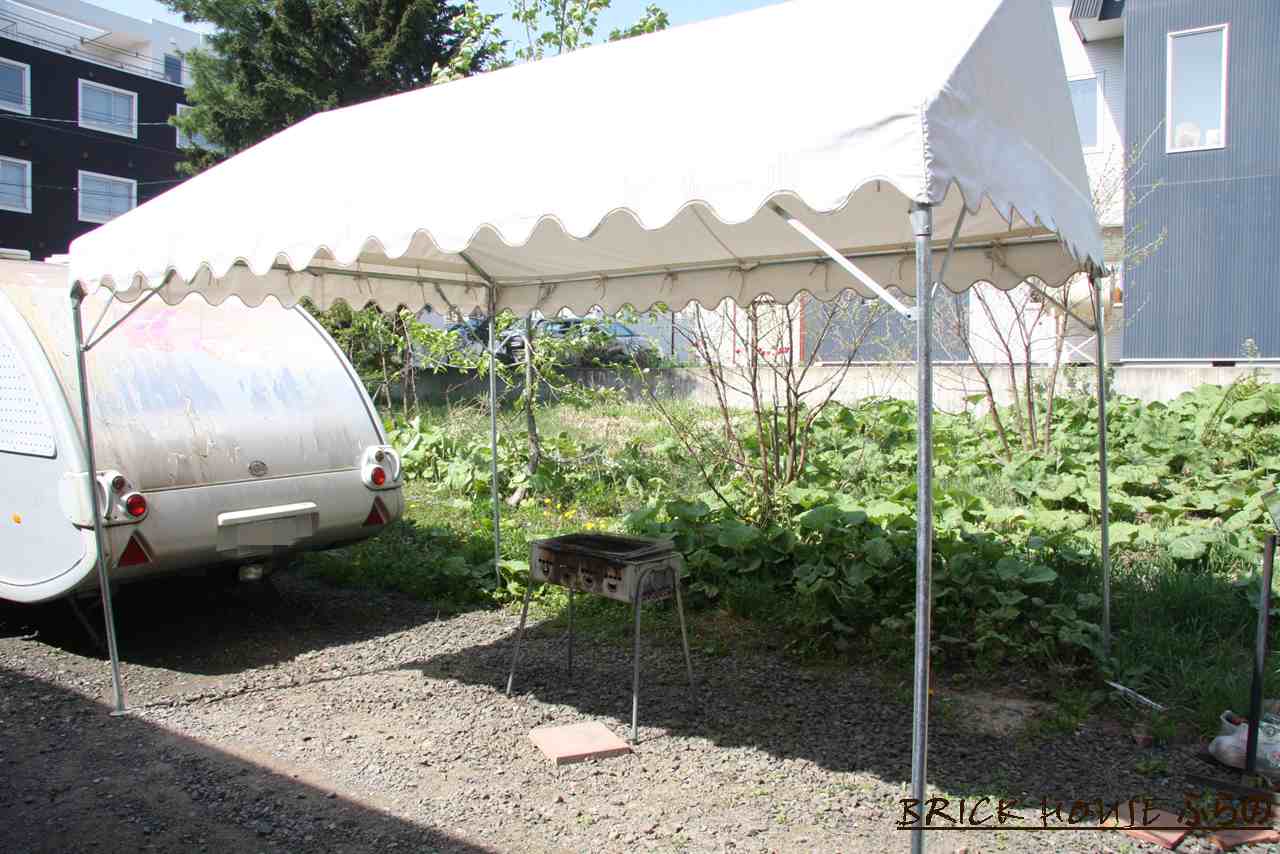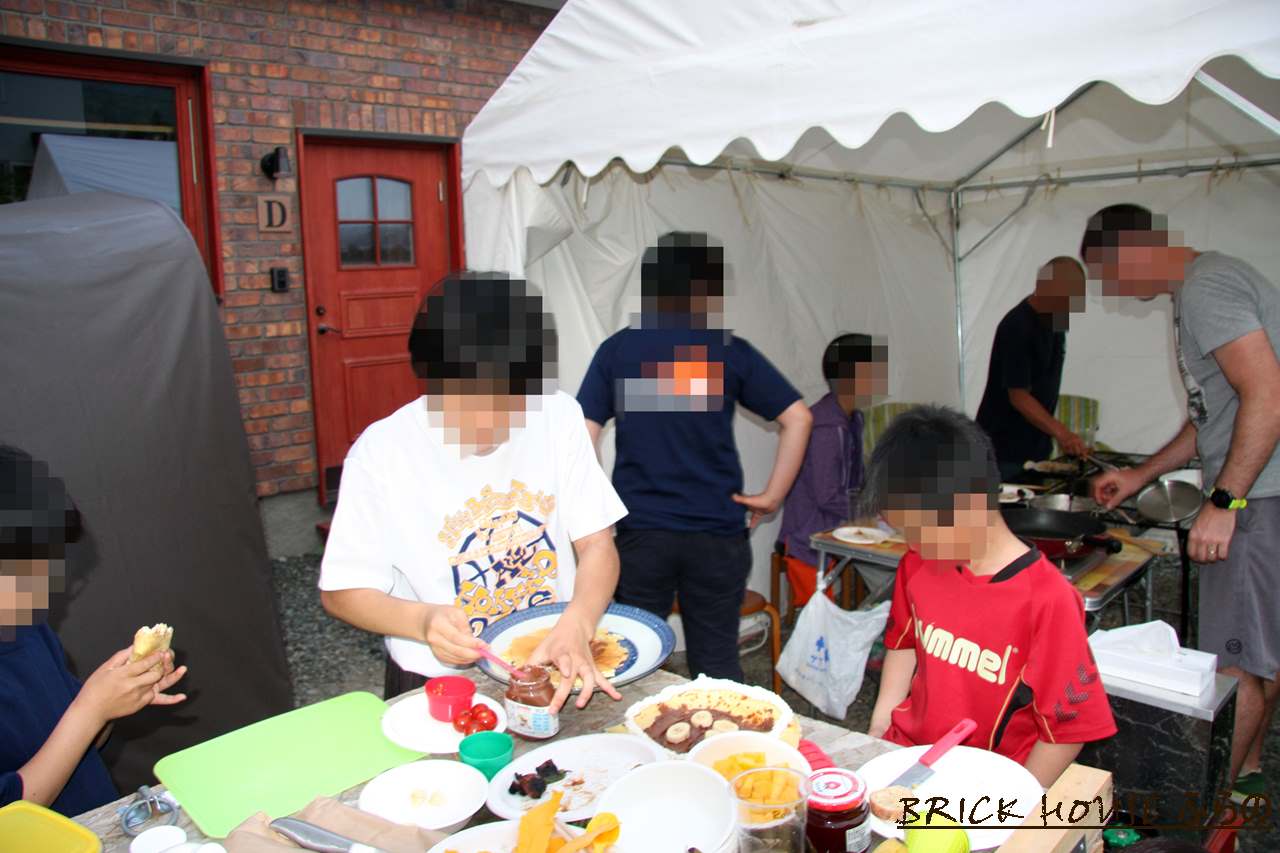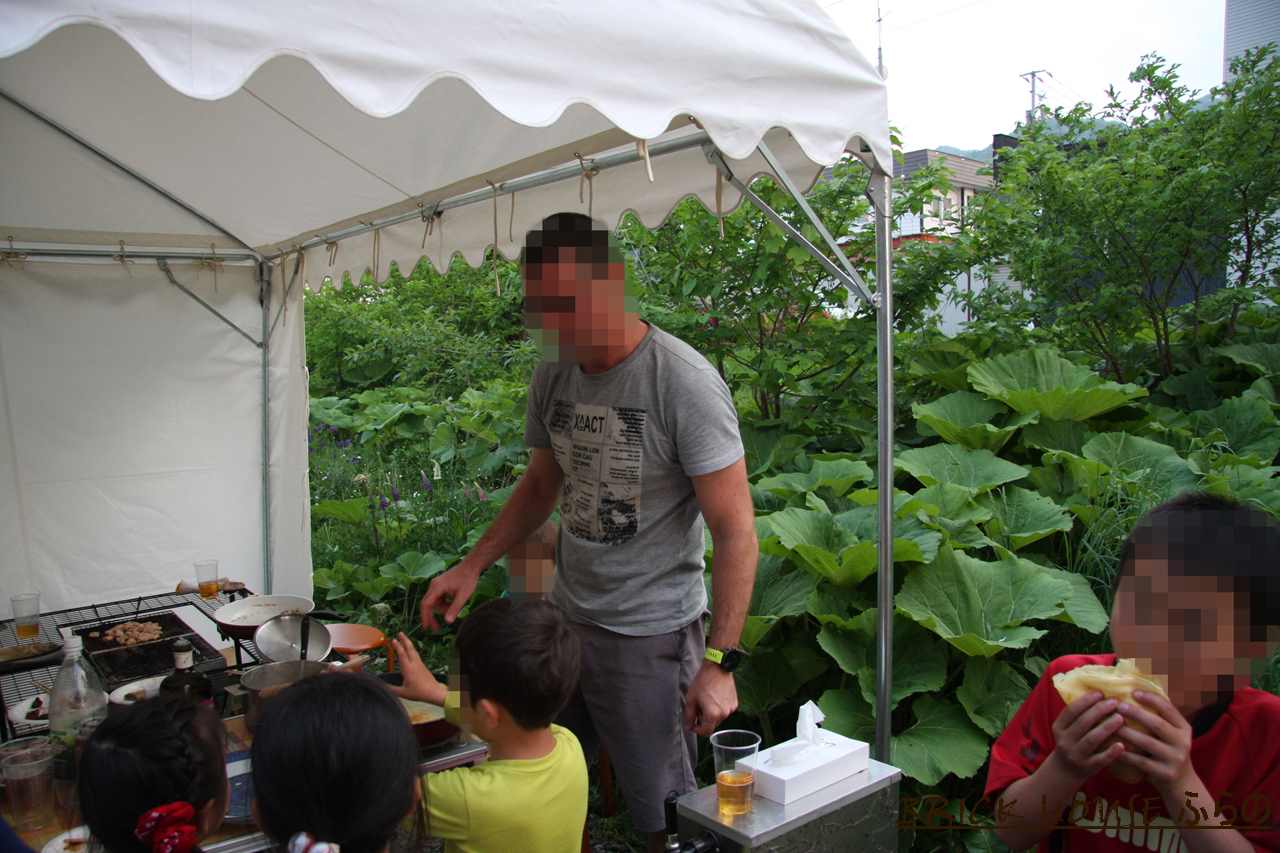 Available for Guest Use 4:00PM – 8:00PM
*closed during winter months
Brick House Furano Accommodation Rates
Rates vary according to the season, the number of days you wish to stay, and the number of people who will stay. Please follow the link below for further details.
Contact Us / Make a Reservation
E-Mail Address:  info@brick-house-furano.co.jp
Tel. 090-6448-7450 (Japanese Only)